In This Issue
Human Trafficking Awareness Month
Gala Raises Over $230,000
Season of Giving is a Wrap!
Enough Abuse Campaign: Train the Trainers
WE CARE Fund Grant Supports Language Line
Trafficking Training
2017 Events
---
Human Trafficking Awareness Month

In Her Shoes
"I was sold and raped for a $6 movie ticket…"

In honor of Human Trafficking Awareness Month, The Safe Center will unveil "Step Into My Shoes," an art exhibit that features a collection of shoes, representing people who have been victimized by sex and labor trafficking. Each shoe tells the story of an individual survivor.
"My father and his friends have been doing it to me ever since I was little."
"I am a victim and they still put me in handcuffs and this jumpsuit and locked me up."
Human Trafficking Awareness Day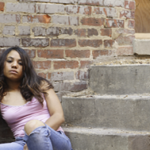 "Step Into My Shoes"
On display during a screening of GEMS' "Very Young Girls"
The Safe Center
Wednesday, January 11
12-3pm.
RSVP Scurry@tscli.org
A Safe Haven for Survivors of Human Trafficking
The Safe Center is celebrating the efforts of the agency's Anti-Human Trafficking Department which provides compassionate, supportive services to survivors of sex and labor trafficking, and youth who are at risk of being commercially sexually
exploited. The Department serves adults as well as youth and children.
" Our team has become a key element of Nassau County's response to the proliferation of sex and labor trafficking, working closely with The Safe Center's Child Advocacy Center, law enforcement and the Human Trafficking Intervention Court of Nassau County," said Tabitha Carter, Director of the Anti-Human Trafficking Department.
Anti-Human Trafficking Department Assists with LI Sex Trafficking Raid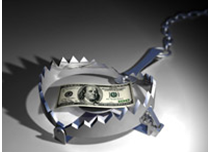 On December 13 the Massachusetts Attorney General and Nassau County District Attorney's Office joined forces to bust a sex trafficking ring. The traffickers owned multiple massage parlors throughout Massachusetts and Long Island. The Anti-Human Trafficking Department assisted with crisis intervention and service coordination for the victims.
Read More
Vital Training on Commercial Sexual Exploitation
In November, The Safe Harbour Program brought special guest Tina Frundt, the CEO and Founder of Courtney's House in Washington, DC, to Nassau County Department of Social Services to provide vital training on identifying and working with victims of trafficking.
Tina, a survivor of domestic sex trafficking, is a leading figure in the crusade to help stop the commercial sexual exploitation of children. Nearly 100 advocates, service providers, law enforcement and counseling professionals attended the training.
"Tina gave us crucial insight to help us identify and support victims of human trafficking. Her perspective of the needs of survivors was invaluable," said Serena Curry, Coordinator, Nassau County Safe Harbour program.
In just one year, the Safe Center has identified and worked with over 250 individuals who are either high-risk for exploitation or known to be victims of human trafficking. The majority of referrals to the Anti-Human Trafficking Department come from Nassau County's Human Trafficking Intervention Court, Child Protective Services, TSLCI's 24-hour hotline, and other critical partners.
---
2016 'Every Home A Safe Home' Gala Raises Over $230,000

Guests gathered at The Garden City Hotel to celebrate the accomplishments and bright future of The Safe Center. This year's Every Home A Safe Home Gala honored Christopher Tsarsi & Matthew Sorrentino from 388 Restaurant Group, Chris & Tiony's Restaurant, MS&AS Consulting and the Match Restaurant Group. The David S. Taub Award was presented to the United Way of Long Island and accepted by President and CEO of the agency, Theresa A. Regnante.
Thank You!
The Safe Center extends its heartfelt gratitude to all of our sponsors and cannot forget our incredible and dedicated Gala committee, staff, and volunteers; our gracious in-kind raffle and silent auction donors; and our guests. We could not have done this without each and every one of you!
---
Season of Giving Is A Wrap!
The Safe Center's 2016 Season of Giving Campaign and Holiday Gift Card Drive collectively raised approximately $56,000 in donations for programs and services. $15,328 of this amount was collected for the Holiday Gift Card Drive which allowed us to distribute almost 600 gift cards to client families in need.
We also received in-kind donations such as…
new clothing
crocheted blankets
scarves
hats
toiletries
cleaning products
paper goods
The holiday season was a little brighter for the children we serve when they received hand wrapped pajama sets that each included a hand written letter.
---
Enough Abuse Campaign: Train the Trainers
"In a time where we feel so powerless to effect change in our society, environment, and politics, what an easy and painless way to make a huge, earth moving change in a heartbreaking and staggering epidemic in our children's lives."
– Claire Lieber-Saul, The Force Law Firm, Patriot Group, & Volunteer Enough Abuse Trainer
The Safe Center held its second two-day Enough Abuse "Training of the Trainer" on October 20-21, 2016.
We now have fourteen new trainers, including teachers, nurses, police officers and attorneys, ready to go out into the community to share this important information about protecting our children against child sexual abuse.
The Mission of The Enough Abuse Campaign is to stop people from sexually abusing children today and to prevent children from developing sexually abusive behaviors in the future.
"Change lives, save lives one presentation at a time
"-Charlie Rogers, L.I. Against Domestic Violence
"Receiving Enough Abuse training has provided me with so much practical knowledge that has prepared me for my trainings and has helped me in my practice as a pediatric nurse. Enough Abuse has taken me out of my comfort zone and contributed to my own personal growth. "
– Rebecca Troyano, Cohen Children's Medical Center
"Education is power. Enough Abuse training empowers volunteers to educate of community on child sexual abuse and make a difference in the lives of our children."
-Terry Scaldoferri, Volunteer Enough Abuse Trainer
---
Grant Awarded from WE CARE Fund Supports Language Line

Our heartfelt appreciation is extended to Co-Chairs Marc C.Gann (left) and Sarika Kapoor (right) as well as members of the WE CARE Fund for a generous grant in the amount of $15,000 to support the agency's Language Line.

Language Line provides a timely language translation service to domestic violence, child abuse, sexual assault, and trafficking survivors who do not speak English and are seeking assistance from the Safe Center.
The WE CARE Fund has been supporting Language Line since its inception in 2006.
---
2017 Events & Trainings
"VERY YOUNG GIRLS" SCREENING & "STEP INTO HER SHOES" EXHIBIT
Wednesday, January 11, 2017
The Safe Center
12-3 pm
The display will also be at LIU Post on the evening of January 31,
and after that will travel to different locations around Nassau County.
RSVP to Serena Curry by January 6th
ENOUGH ABUSE TRAININGS
Learn how to prevent child sexual abuse at home, at school and in the community.
This 90 minute training will give you the tools you need to help create safer spaces for children to learn, play and grow.
To register for a training, email: enoughabuse@tscli.org
Wednesday, January 25th
6:30PM – 8:00PM
Thursday, February 16th
6:30PM – 8:00PM
Tuesday, March 14th
6:30PM – 8:00PM
About Enough Abuse
LOVE SHOULDN'THURT CAMPAIGN
Make a donation in honor of someone you love or admire this Valentines Day. A special card acknowledging your gift in their honor will be mailed by February 14th.
Campaign begins January 16th,
and will run through to February, 14th, Valentine's Day.
Make A Donation

TASTE THAT JAZZ
Food and Beverage Tasting
Monday, April 3, 2017
The Carltun in Eisenhower Park, East Meadow, NY
6:30 – 8:30 pm
Learn More

THE MANY FACES OF FAMILY VIOLENCE CONFERENCE
Thursday, April 7, 2017
Long Island University, C.W. Post Campus
9:00 am – 5:00 pm
(5 Social Work CEU's available)
Register
GOLF OUTING
Monday, June 12, 2017
Wheatley Hills Golf Club, East Williston, NY
All-Day Event.
Dinner tickets can be purchased separately.
Sign Up
EVERY HOME A SAFE HOME GALA
Thursday, October 19, 2017
The Garden City Hotel, Garden City, NY
6-10pm
Learn More
(PDF Version)